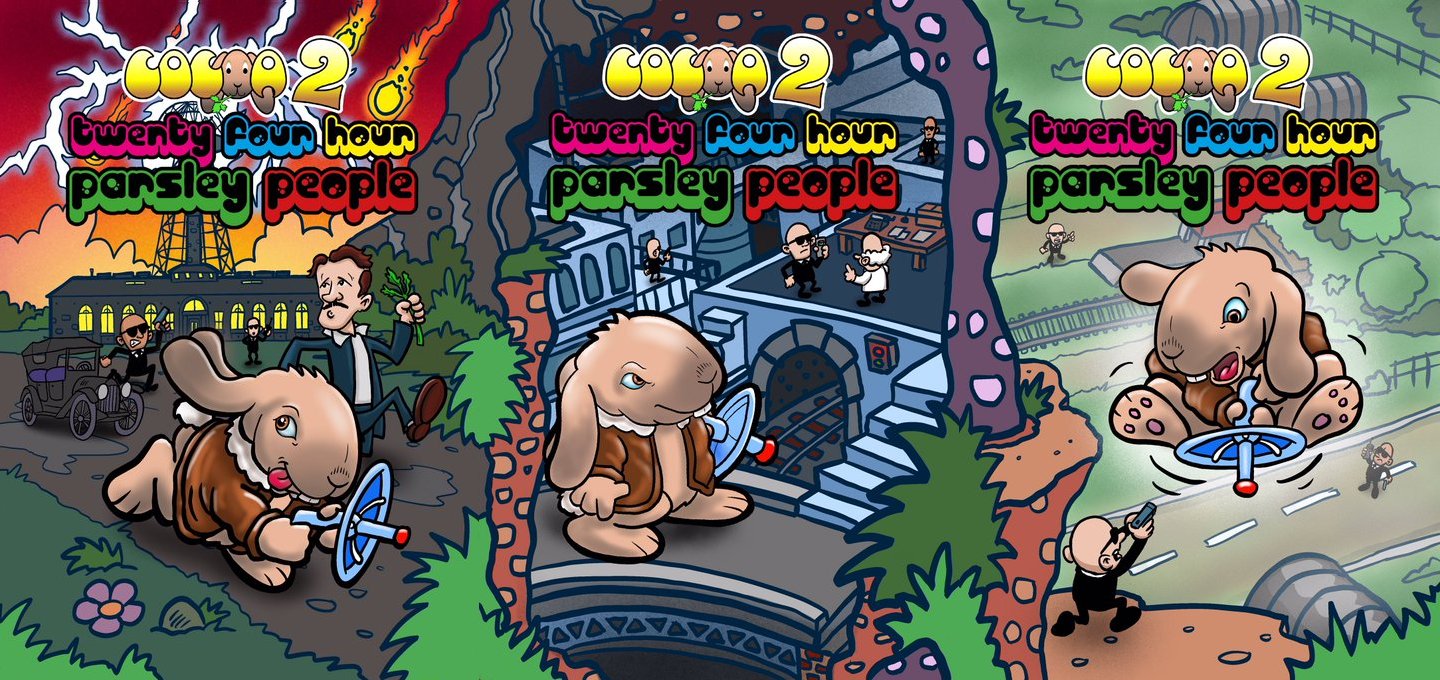 Cocoa 2: Twenty Four Hour Parsley People (ZX Spectrum)
Comments
Log in with itch.io to leave a comment.
Awesome game! I still prefer the first, but Cocoa is aways fun :)
I'm currently working on something completely different at the moment, it will be out later this year, it's a top down shooter/adventure (think Alien Breed, Into the Eagles Nest etc.) There are some videos on my twitter @minilopr. After that, maybe Cocoa 3, I have the story for it....just haven't started development yet!
Hi Bruce, I don't know if you already read it, but I reviewed the game for the 2021 edition of my Annual (I downloaded it when it was offered free of charge).

Download it for free from my website:
https://www.alessandrogrussu.it/annuario.html

You can copy an excerpt of the review here if you like.

Best regards, Alessandro
Hi Alessandro, I did read your annual, it is superb and I tweeted a link to it that a lot of people downloaded and also commented how good it is! It's a really good and honest review, thanks, I will add some info to the game page.
Great game, I've bought it because it's a fun game and you helped me with WinAGD.
Wow!, thanks that is very generous of you. Glad to have helped too and I'm looking forward to seeing your creations
I think that nothing better than this game can be done with AGD.
the game is fun. thanks for release.
but why not Disk or Rom Cartridge image version ?
i want to play this game consistently from episode 1 to 3 rather than divided by each, with keeping track of number of lives and scores. and i feel that is as it should be.

Hi, and thanks for the feedback, this is something I am looking into and if successful I will add it to the supporters editions.
Yes Please !!.... oh pls wait...

i suppose big epic adventure could impress audience way better than 3 shorter episodes from the beginning of promotion itself.